Complete Basement Renovations
Why move when you can add more living space. Our services include Complete Basement Renovations of all types. From simple to complex, we do them all.
Complete Basement Renovations of All Types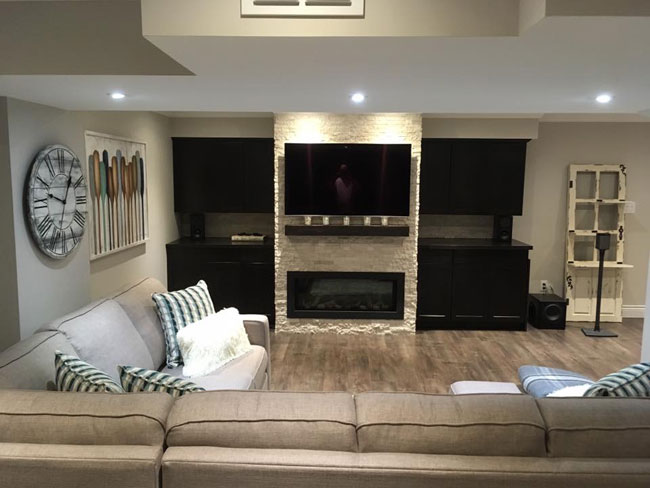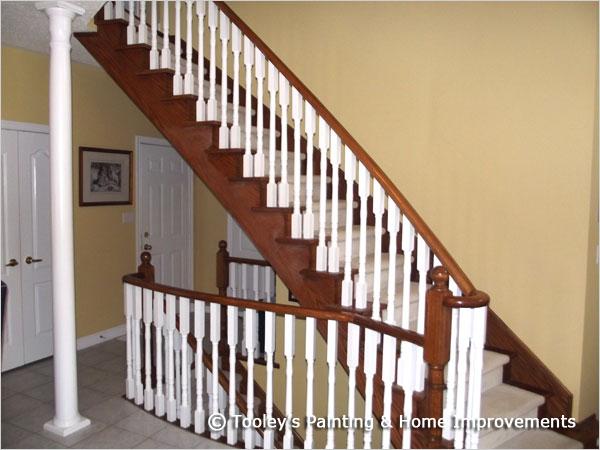 Painting (Interior & Exterior) and Staining
Are your stairs, floors or deck looking tired? We can wake it up with a new look. We can sand, strip and re-stain any hardwood floors, stairs and decks. We can also reface your stair if needed.
We make sure that all of your furniture is covered and well protected. We do a complete clean-up once the job is completed. We will paint your house from the inside out as well as top to bottom.
Kitchens and Bathrooms
Whether it is a simple update, a complete kitchen or bathroom renovation, we can make your dreams a reality.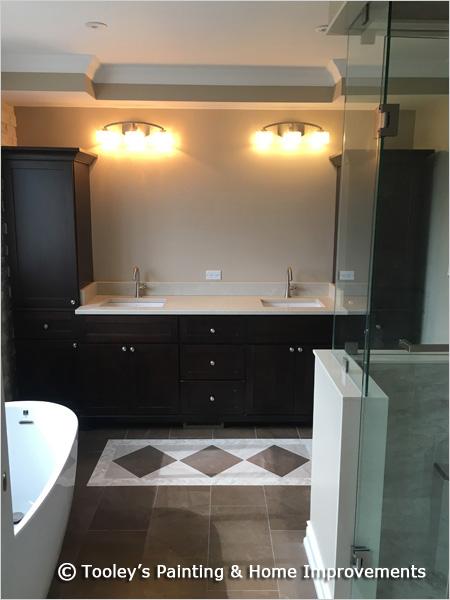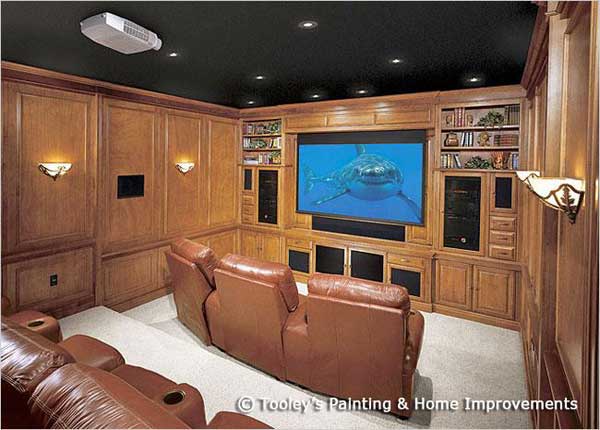 Custom Home Theatres
From a simple surround set up to a full scale Home Theatre, we can accommodate your needs. Make an appointment to visit the Tooley's own Home Theatre for the real feel of a great residential Theatre Room!
All Audio, Video, Gear, Seating and other Accessories are bought exclusively from Clarington Audio Video . Visit their website or call Matt & Dan Tinsley at 905.419.8900.
Also for that ULTRA High-End 2 Channel set up Mark Jones is our go to guy. For info visit his website Audio by Mark Jones.
Flooring
Tired of your carpets or need a change from your old flooring? We do all types of Laminate and Hardwood Flooring.
All types of Laminate and Hardwood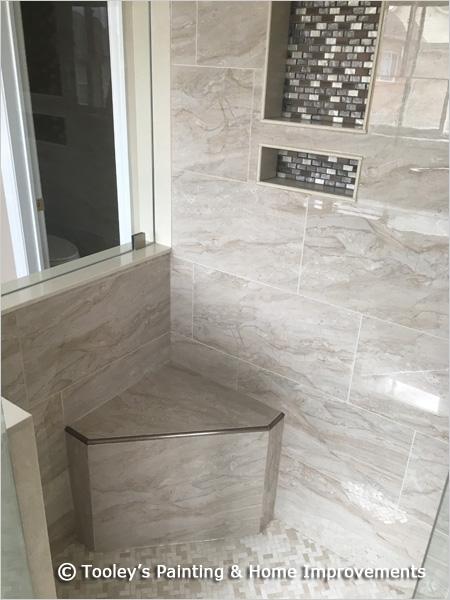 Tiling Services
Does your tub or shower surround need new tiles?
How about that kitchen backsplash or counter top? Do they need updating?
We do all types of tiling.
Cabinets for Every Part Of Your Home
Do you need a small medicine cabinet or a cabinet to store that audio/video equipment? We can design and build anything you need from a small cabinet to an elaborate wet bar.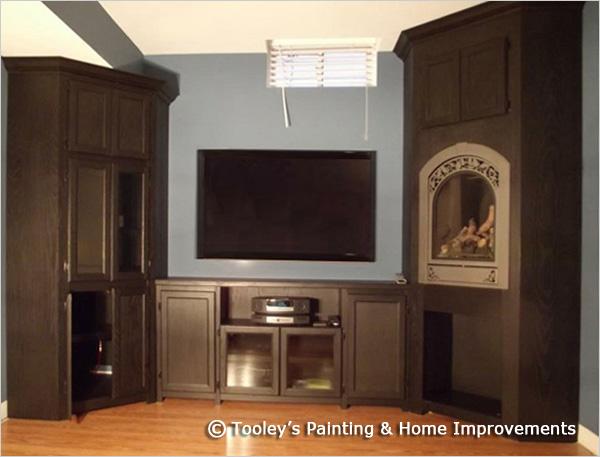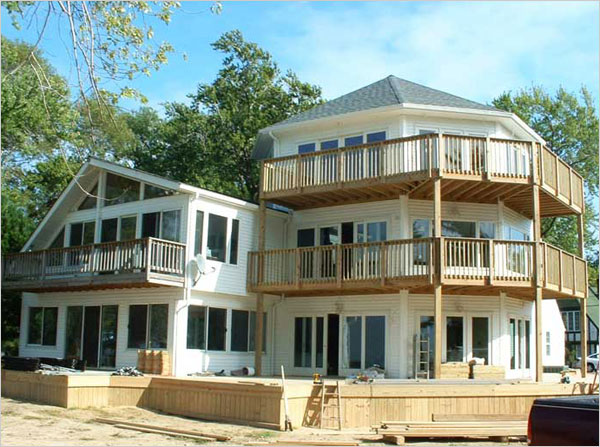 Custom Decks
For decks we offer power washing services. Don't have a deck? We can help with that too. We build all different types and styles of decks as well.
Thermal Imaging
We are excited to announce that we now have Thermal Imaging capabilities, which makes it a lot easier to find missing insulation, water leaks, mould, hot or overloaded electrical outlets, plumbing problems and many, many more uses which will save you money in the long run.